Heating Oil & Propane
Serving all of Litchfield County, CT
Welcome to Elite Energy!
Best Heating Oil & Propane Prices in Litchfield County.
Elite Energy delivers heating oil and propane to all of Litchfield County. 
Check heating oil and propane prices and order fuel online with our secure online ordering system.
Or call the office at (860) 485-3644 and our staff will gladly assist you!
What our customers are saying...
Fuel is always greatly priced,
Next day delivery with easy
customer service. The drivers
are always friendly and
courteous when they arrive. I
will be on automatic deliveries
from now on… Thank you Elite
oil!!!
- Anthony P.
Fantastic customer service. I
was having problems with my
oil company, so I contacted
Elite Energy. They came right
out and set me up on auto
delivery and I saved over $100
on my first fill up. I will
definitely be recommending
them to all my family and
friends.
- Marco M.
There are no traffic jams along
the EXTRA MILE!! Elite Energy
makes customers not sales!!!
*****FIVE STARS*****
- Danielle C.
Service You Can Count On.
Serving Litchfield County, Connecticut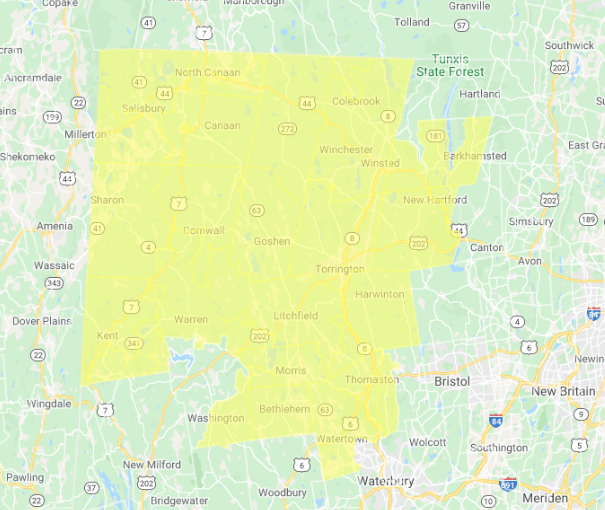 Monday-Friday:
Norfolk
Goshen
Harwinton
Colebrook
Bantam
Plymouth
Barkhamsted
Litchfield
Washington
New Hartford
Cornwall Bridge
Torrington

Winsted
Northfield
Pine Meadow
Lakeside
Torrington
Falls Village
Bethlehem
Thomaston
Winchester Center
Morris
Watertown



Tuesday & Thursday:
Sharon
East Canaan
Kent
Salisbury
Canaan

West Cornwall
Cornwall
Lakeville
South Kent